Bramy garażowe rolowane — w pewnym uproszczeniu mechanizm bramy garażowej rolowanej przypomina pracę… rolet okiennych lub żaluzji (stąd inna nazwa tego rozwiązania: bramy żaluzjowe). Z tego powodu jest to świetne rozwiązanie dla mniejszych pomieszczeń garażowych. Aby brama mogła się zamykać i otwierać, nie potrzeba — w odróżnieniu od tradycyjnych odpowiedników — wiele przestrzeni. Z tego powodu bramy garażowe rolowane cieszą się coraz większym zainteresowaniem w naszym kraju. Z uwagi na szeroki wybór bram rolowanych nie powinieneś mieć problemu z dobraniem idealnego rozwiązania dla swojego garażu.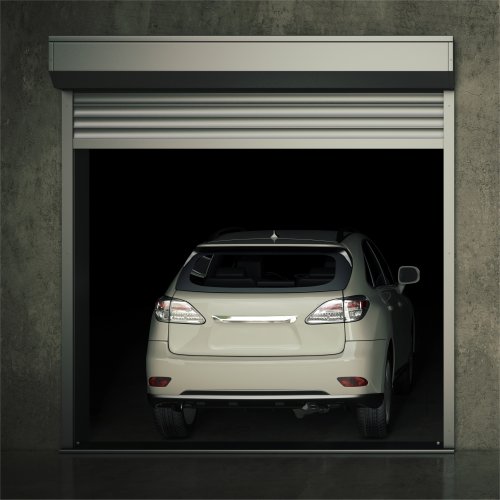 Bramy garażowe rolowane — zalety
Nie powinno nikogo zaskakiwać, że bramy garażowe rolowane cieszą się sporym zainteresowaniem. Najważniejsze zalety bram garażowych rolowanych to między innymi:
możliwość otwierania z użyciem napędu elektrycznego lub ręcznie — ten ostatni wariant jest przydatny w sytuacji, gdy wystąpi awaryjna przerwa w dostawie energii elektrycznej,
estetyczne wykonanie — możliwy jest dobór produktu o właściwie w dowolnej wersji kolorystycznej oraz wzorniczej. Dzięki temu brama garażowa rolowana sprawdzi się zarówno w przypadku domów nowoczesnych, jak i tych zbudowanych w bardziej nowoczesnym stylu,
wysoki poziom wytrzymałości.
Bramy garażowe rolowane — budowa
Choć może wydawać się inaczej, to w rzeczywistości konstrukcja bramy garażowej rolowanej jest dość prosta. Brama ta składa się między innymi z następujących elementów:
warstwa ocieplająca zapewniająca izolację cieplną (zazwyczaj jest ona wykonana z pianki),
połączone ze sobą stalowe panele,
sprężyny skrętne (umożliwiają one przesuwanie się — rolowanie — bramy garażowej),
napęd elektryczny wraz z siłownikami,
skrzynka, do której "chowane" są segmenty w przypadku otwierania bramy.
Należy przy tym pamiętać, by brama garażowa rolowana oraz napęd elektryczny pochodziły od jednego producenta. W przeciwnym razie cała konstrukcja może niewłaściwie pracować.